Are You Selling Slight Improvement or An Opportunity?
Are you selling an improvement offer or a new opportunity?
Mopeds are a commodity.
Tires are a commodity.
Coaching is a commodity.
Graphology is a commodity. Tantra is a commodity. Yoga is a commodity.
People think they can learn graphology, yoga, hypnoses, etc. online or from their local guru for either free or very discounted prices compared to the journey inside YOUR PROGRAM.
The content inside is definitely an upgrade and our content and accuracy is BETTER than the others. We know that. But, they will never know that until AFTER they experience it. We cannot be an "Improved Version" of the cheap courses. That is a RED OCEAN.
Therefore, please do NOT attempt to sell the benefits of learning your technique.... that will only send them to our cheaper competitors.
Instead, the opportunity of joining our program is to make deep personal changes and they will get a chance to join the your inner circle and learn you secrets.
The guy on this video does a nice job summarizing the chapter of Expert Secrets that explains the idea that selling a self-improvement offer is only appealing to about 2% of the population, but selling an opportunity is attractive to 100%.
You will need to know the term "red ocean" to full comprehend this concept. Please google it, but here is a quick definition.
Red oceans are all the industries in existence today – the known market space, where industry boundaries are defined and companies try to outperform their rivals to grab a greater share of the existing market. Cutthroat competition turns the ocean bloody red. Hence, the term 'red' oceans.
https://www.blueoceanstrategy.com/tools/red-ocean-vs-blue-ocean-strategy/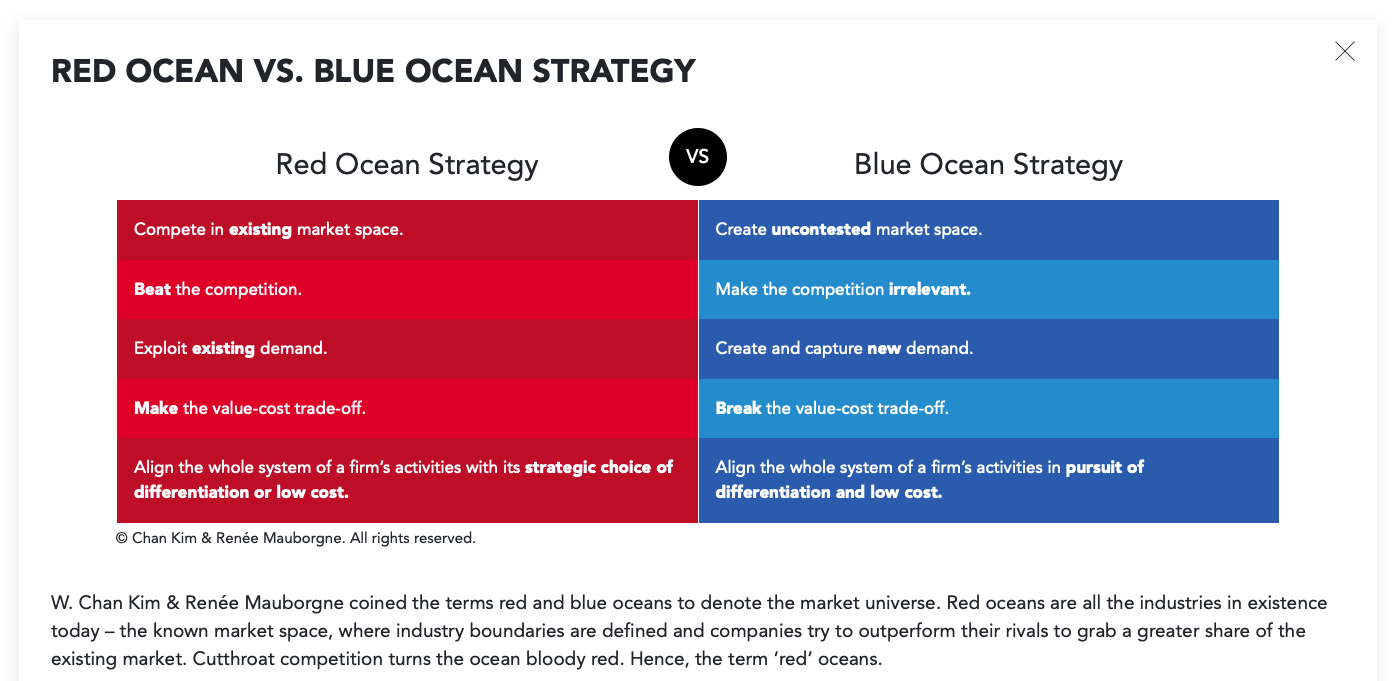 Complete and Continue